Although Bitcoin has had a bumpy start to the year, analysts believe it will eventually reach $100,000 — and that it will be a matter of when, not if.
Over the weekend, Bitcoin's price surpassed $30,000 for the first time since the massive stock and crypto market sell-off earlier this month. The most popular cryptocurrency was trading around $31,000 on Wednesday morning.
"Bitcoin is still aiming for the $30,000 mark, while Ether is attempting to build traction above $2,000." "There's a chance that digital assets will profit from a more bullish stance if the impending data exceeds expectations," says Tammy Da Costa, analyst at DailyFX. "However, if price pressures continue to build, a breach below $26,000 (BTC) and $1,700 (ETH) could signal a continuation of the bearish trend."
Investors are concerned about growing inflation, geopolitical tensions, and the possibility of the US Federal Reserve tightening monetary policy. In recent months, the crypto market has been increasingly linked to the stock market, making it even more dependent on global economic variables.
With no end in sight, experts predict that the conflict, inflation, and shifting monetary policy in the United States will create even more volatility in the coming weeks and months.
Over the last four months, Bitcoin has only been above $45,000 for a few brief periods, and it hasn't been above $50,000 since December 25, 2021. Despite this, Bitcoin has remained above its 6-month low of $34,000, which it reached in late January. Despite the ups and downs, Bitcoin's current price is still a long way from its all-time high of $68,000, which it reached in November. Despite the current price drop, Bitcoin is still worth more than twice as much as it was just a few years ago. These types of ups and downs are nothing new for Bitcoin.
Despite the volatility and recent price drop, many analysts believe Bitcoin will eventually cross the $100,000 milestone, however there are differing viewpoints on when that will happen. According to a recent poll by Deutsche Bank, approximately a quarter of Bitcoin investors anticipate the price of the cryptocurrency would exceed $110,000 in five years.
The volatility is nothing new, and it's one of the reasons why experts advise new crypto investors to be cautious when committing a portion of their portfolio to cryptocurrency.
Bitcoin has risen in value as steadily as any other cryptocurrency on the market over the years. It's only natural for Bitcoin investors to wonder how high the currency can rise.
Unfortunately, the price of Bitcoin is exceedingly difficult to forecast, and it is considerably more vulnerable to market forces than other asset classes. Nonetheless, we decided to poll some experts for their best ideas. Here's what they had to say:
Bitcoin Price Forecasts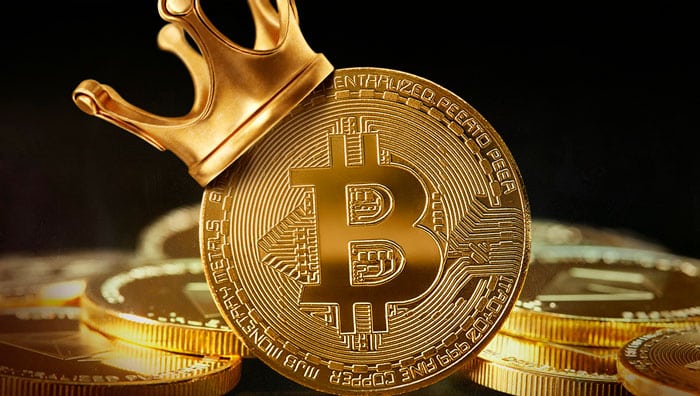 Coming off its all-time high in November, a $100,000 Bitcoin price was easy to forecast late last year. With Bitcoin's steep decline since then, the prediction game has become much more difficult.
The most ardent crypto doubters anticipate that Bitcoin will crash to $10,000 by 2022, but a middle ground could be that Bitcoin can still reach $100,000, as many experts projected late last year — albeit on a slower schedule.
Back in November 2021, Kate Waltman, a New York-based certified public accountant who specialised in crypto, told us, "The most educated instructors in the sector are expecting $100,000 Bitcoin in Q1 2022 or sooner."
But, as major organisations like Nike and other big brands explore for methods to monetise their products in the digital metaverse, bullish analysts are re-evaluating the crypto industry as a whole. The popularity of altcoins is growing as a result of the emergence of metaverse games, worlds, products, and experiences, which has shifted investor perceptions of Bitcoin (known as the original crypto).
Many experts are hesitant to estimate a specific amount or a certain date, instead pointing to the trend of Bitcoin's value increasing over time. Last October, Jurrien Timmer, director of global macro at Fidelity Investments, forecasted a "very sustainable" growth in Bitcoin's long-term value, driven by organic market activity, with the $100,000 milestone in sight.
Kiana Danial, founder of Invest Diva and author of "Cryptocurrency Investing For Dummies," says, "What I foresee from Bitcoin is volatility [in the] short-term and growth [in the] long-term."
Read More Like This Here